It is said that Vincent Van Gogh, one of the most radical artists the world saw, died in abject poverty, unnoticed, depressed, and alone. He lived his life as one of the most misunderstood artists, ostracised and disrespected by most who had the fortune of encountering his art during his lifetime.
Now, imagine Van Gogh's life in today's internet immersed world. Do you doubt, for a second, that he would find the right kind of audience, one that recognises and adores his peculiar, unique brilliance? Well, that's what at stake, here.
With the internet becoming the primary source of useful and relevant information and opinion for people world over, businesses owe it to themselves to tap both the explored and the uncharted waters of virtual presence. It's quite obvious, really, you and your business on a virtual platform accessible to anyone in the whole world at a single click vs you whiling it away isolated in the brick and mortar confines of your office space.
That Whole Word of Mouth Thing
Word of mouth referrals stick around as a good way to score projects, but, really, do you want to confine yourself to a small circle of people? We understand how depressing it can get to sit around, waiting and hoping your clients will give you the appropriate credits for that fabulous colour palette you put together, to someone who bothers asking. After all, it is infinitely more easy to share a link than write down an address.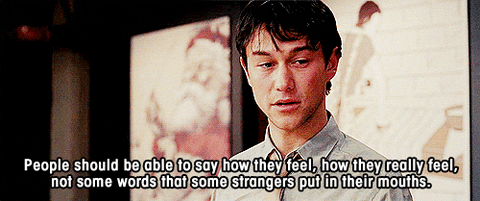 WhatSapp is So Yesterday
It seems like just yesterday that networking on WhatSapp became the most exciting way to connect with people directly. Until the forever-online stuff got tiresome. It's a simple, straightforward and intimate channel, we get it, but so is iDecorama, which simultaneously allows you to keep the professionalism of a bustling business in your transactions.

Do-It-Yourself
As a designer and a self made entrepreneur, you surely know the keen pleasure of creating or establishing something, all on your own. A virtual presence is your baby, to shape, customise, and bring up just the way you want to.

Visibility
A few clients and their social circles, vs the millions of design hungry people scouring the internet everyday. You do the math. Don't you wish more people checked you out?

The Right Audience
We all deeply empathise with the loneliness and frustration of unrecognised genius. You owe it to yourself to let your work be seen.

Versatility
A bustling virtual brand presence essentially allows you to work right from the comfort of your couch. A cost effective arrangement that comes with the advantage of being able to control your brand image closely. With a brand presence on a platform that is mobile-compatible, you can catch clients on the go, and you need never miss out on the dream project because you were too busy elsewhere.

Brand Image
If you, like us, are a control freak, this is literally the perfect arrangement for you. The internet connects you directly to your audience, and allows you constructive feedback with which you can closely monitor your brand image.

---